We are committed to promoting oral health awareness to our customers and communities.
A better future starts in even the tightest spaces.
We all want to keep our planet forever and our teeth for life. So we found a way to help with both by turning a daily routine into a delightful ritual.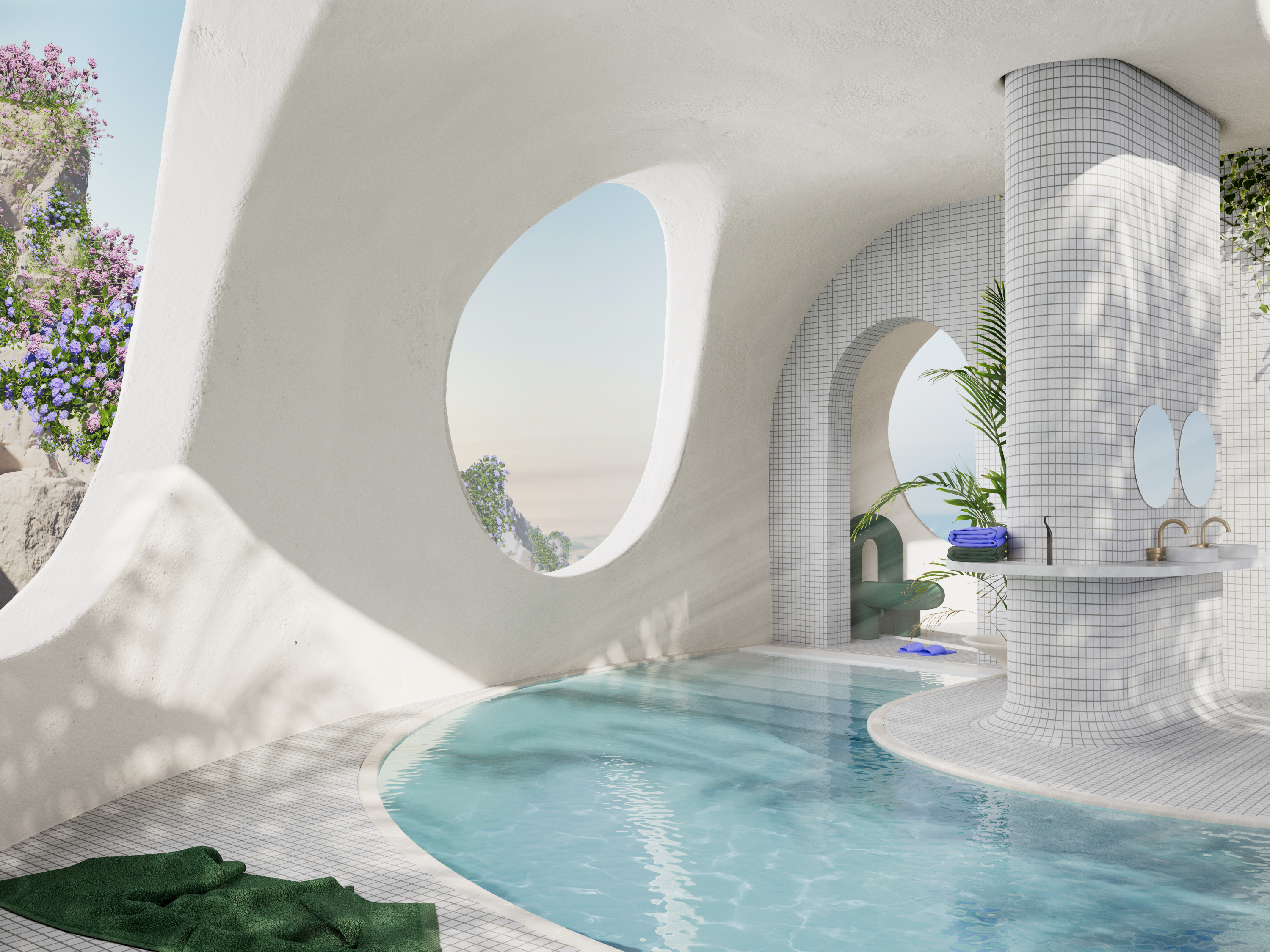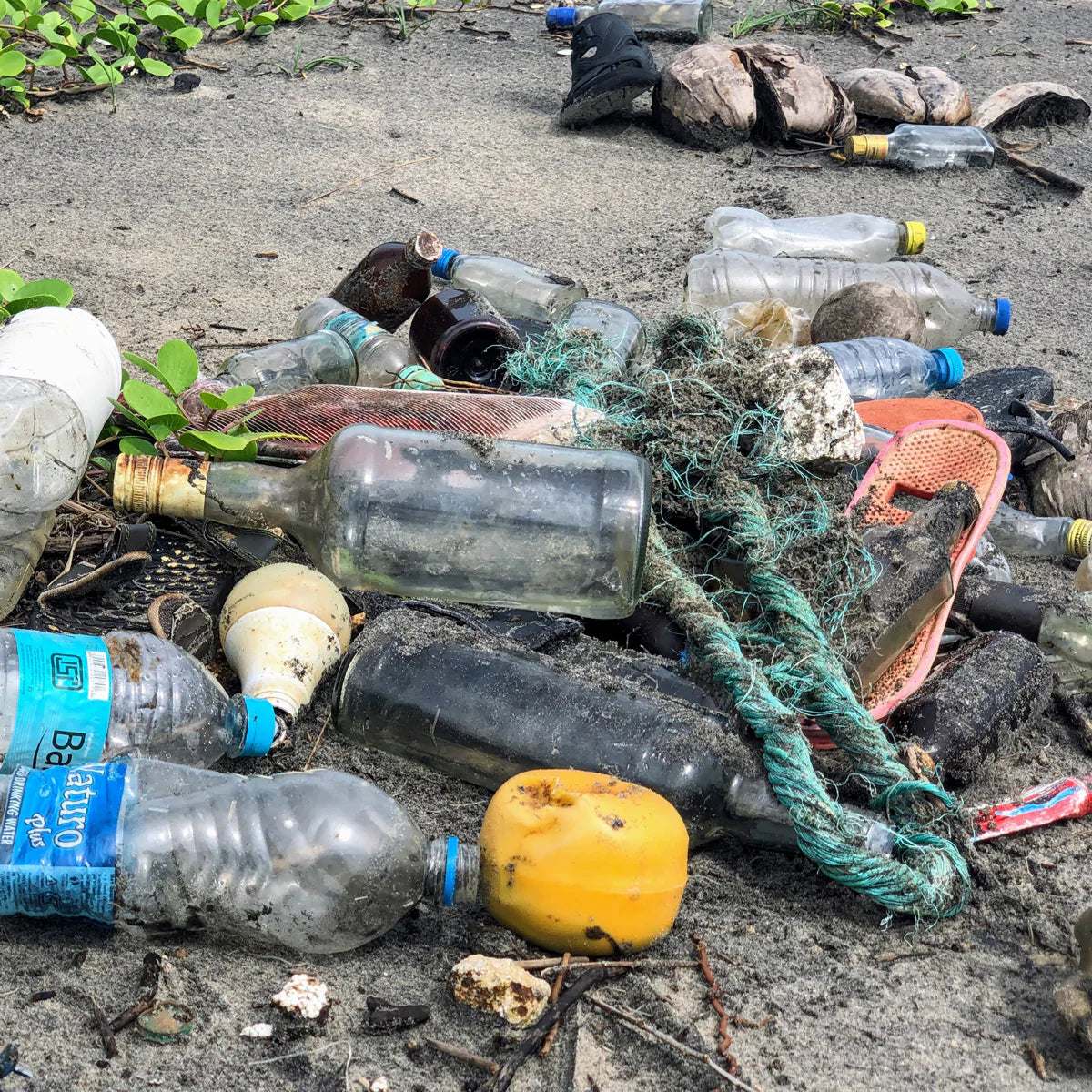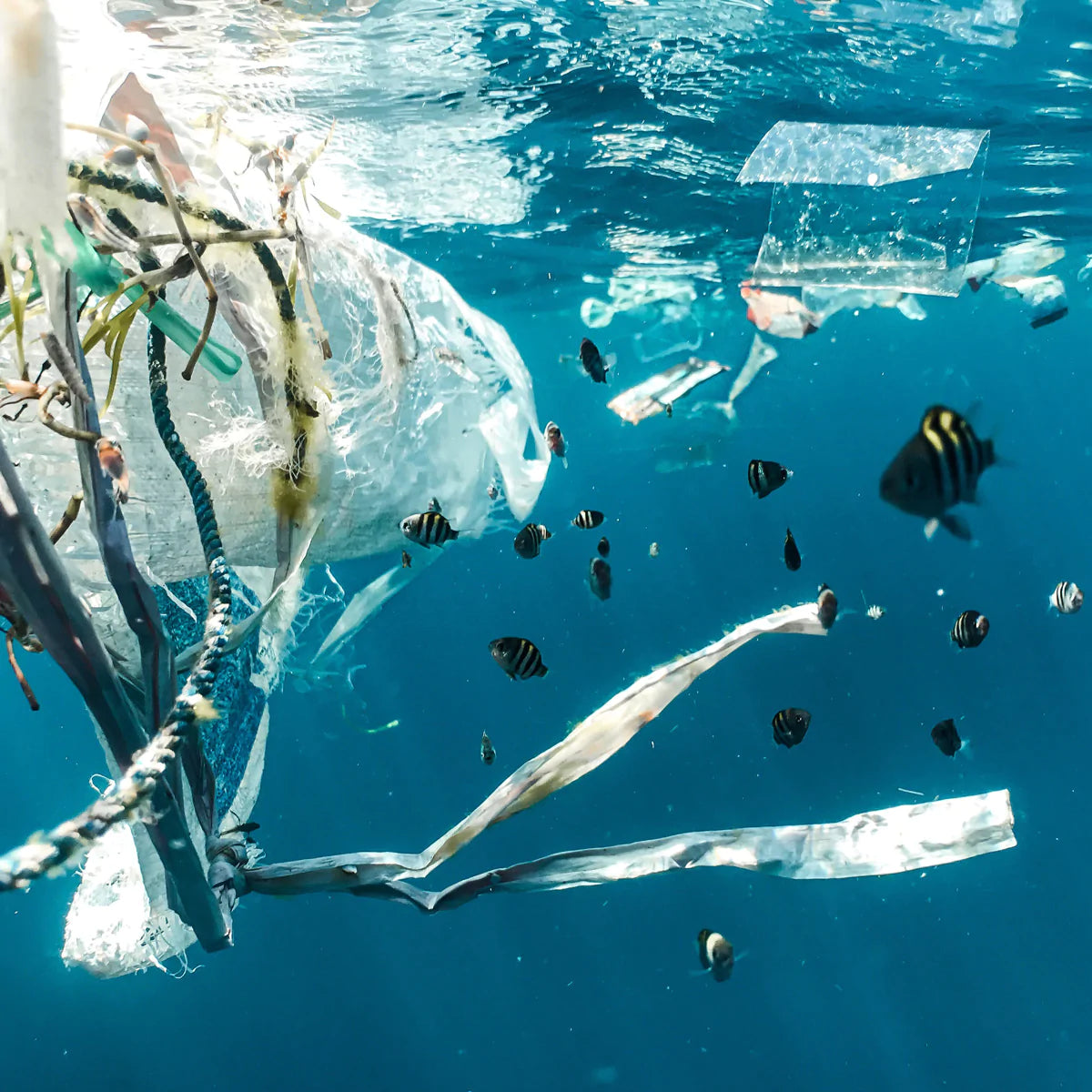 Every piece of dental floss ever used still exists in the world today.
The ugly truth is that most floss ends up in landfill — that's the best case scenario. When landfill is the best option, you know you've got a big problem.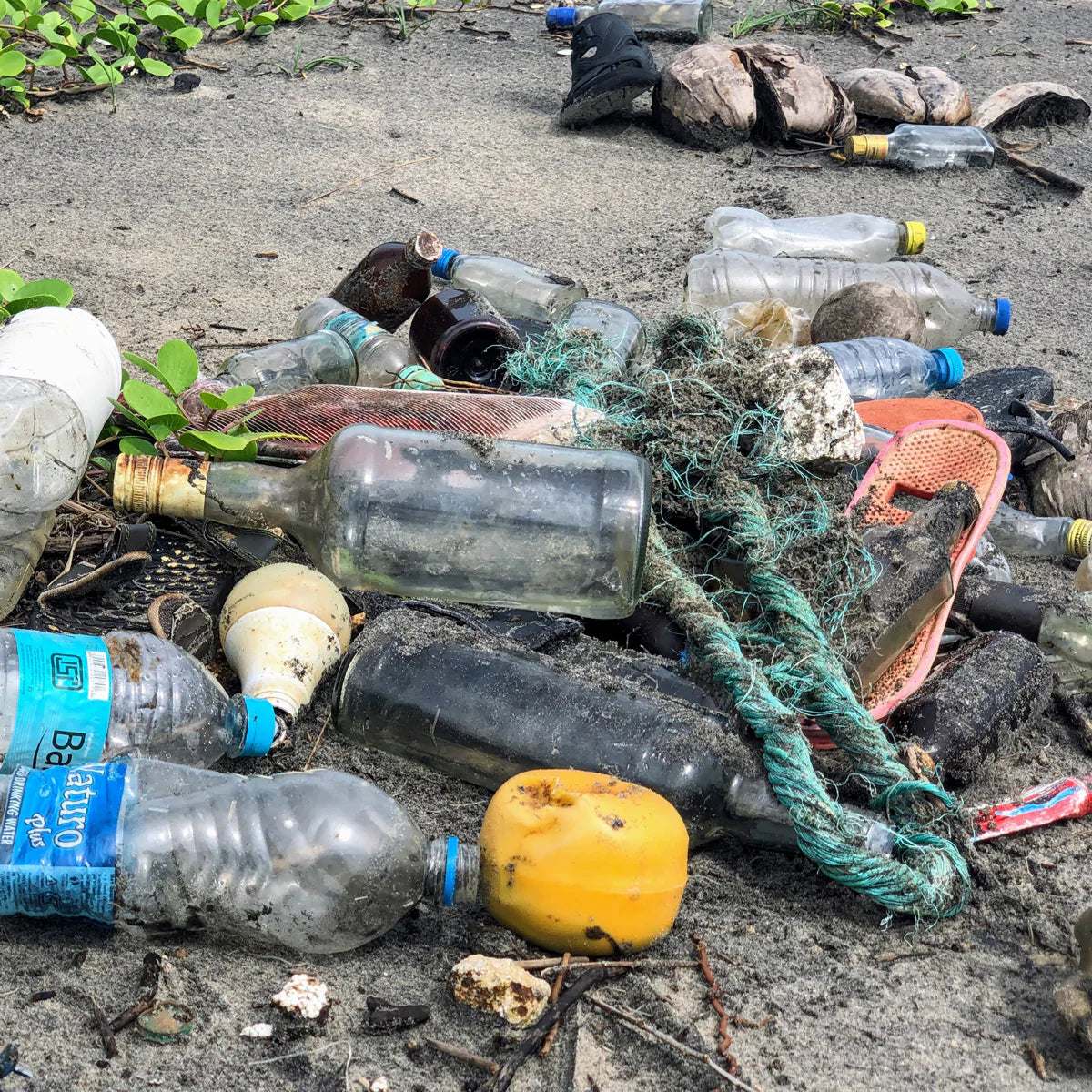 More likely though, it finds its way into our water supplies and eventually the ocean, where it threatens and destroys precious marine life.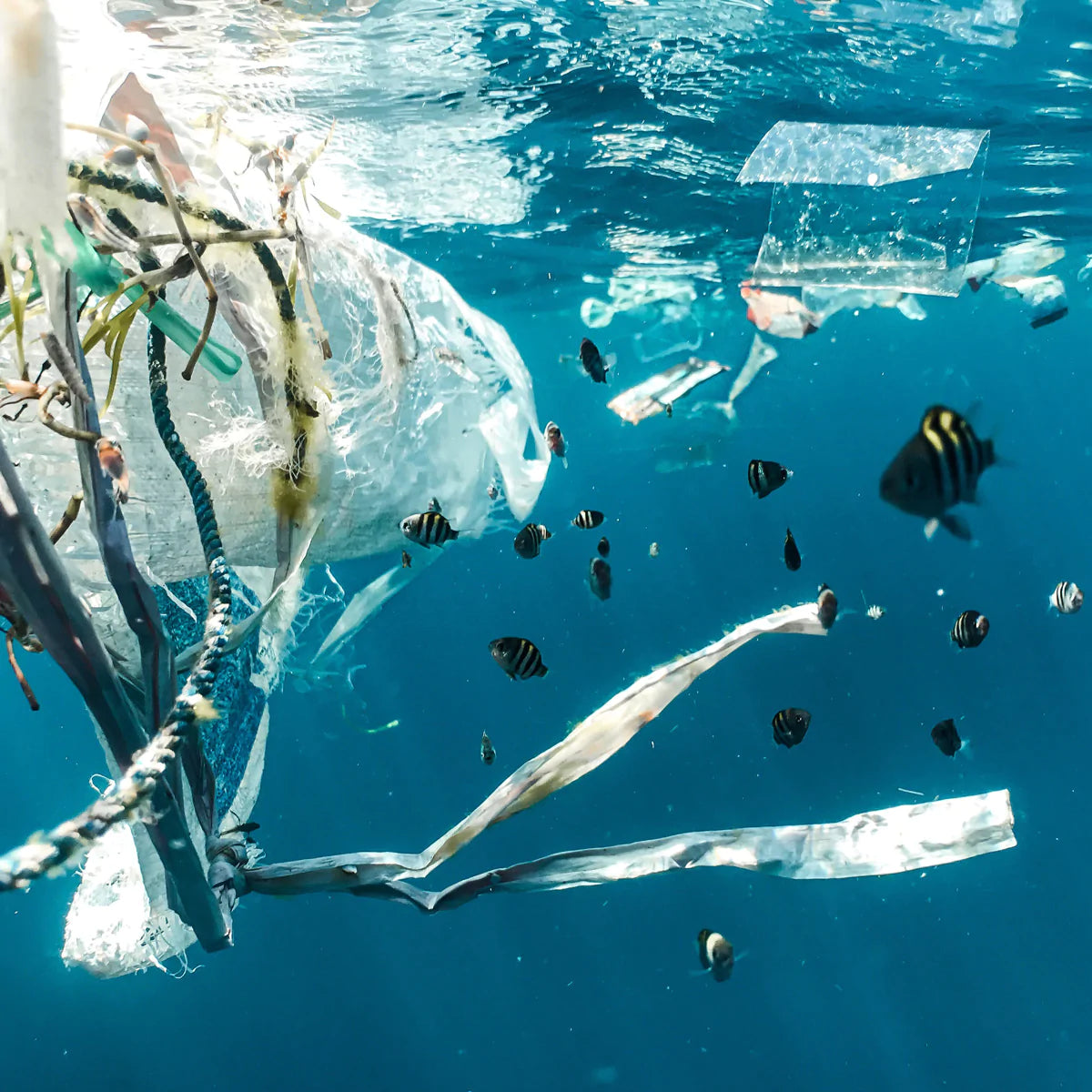 Even the small bits can be swallowed by sea creatures, or tangled up in coral causing irreversible damage to our marine ecosystems. Please, think of the turtles.
Smart mouths
can save the planet.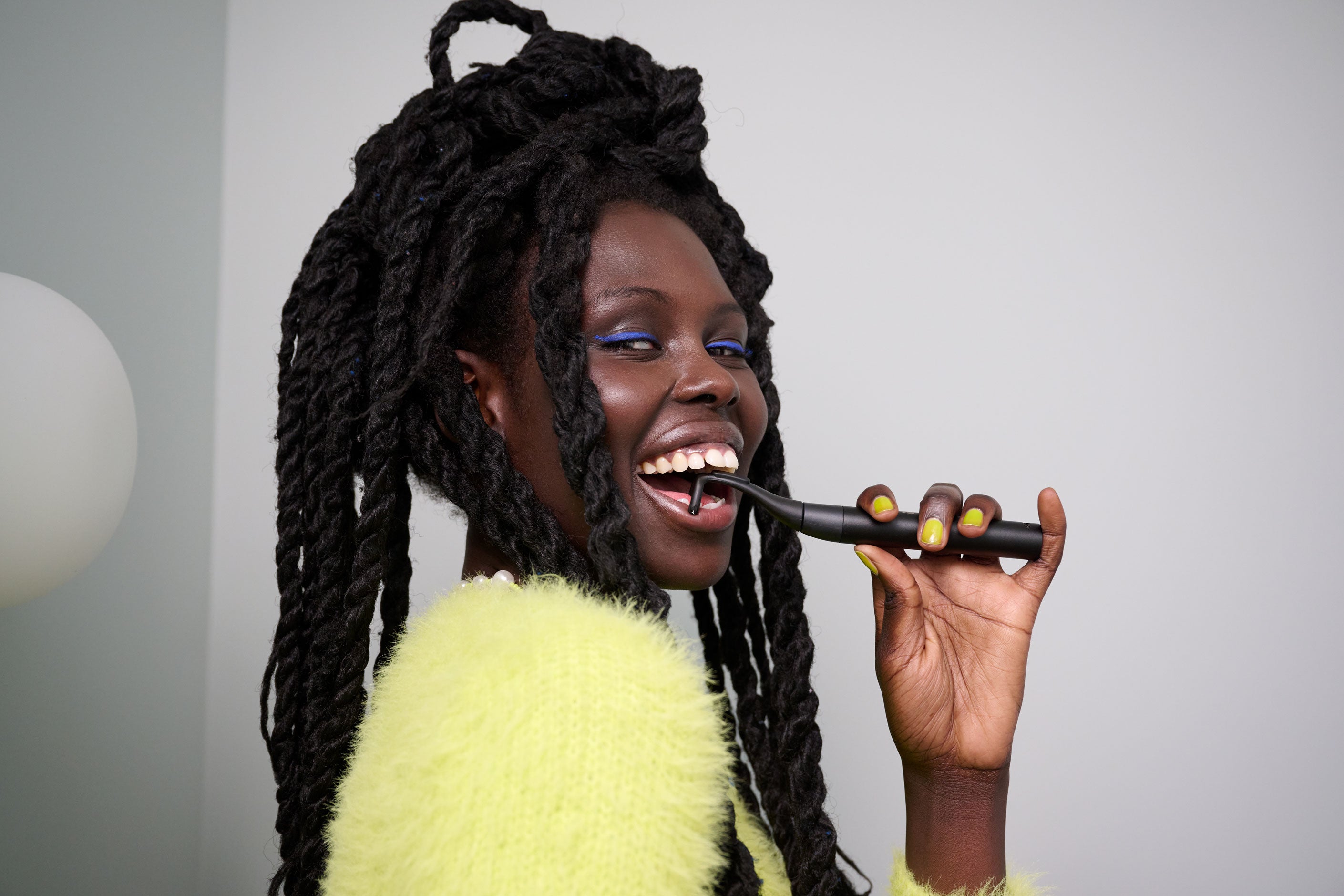 Real ways we're
reducing our impact
Real ways we're
reducing our impact
Did you know aluminum is infinitely recyclable? That's why we're infinitely proud to use sustainable aluminum for our Flaus Electric Flosser handle. It's not only durable and elegant to use, but the aluminum material makes it effectively reusable.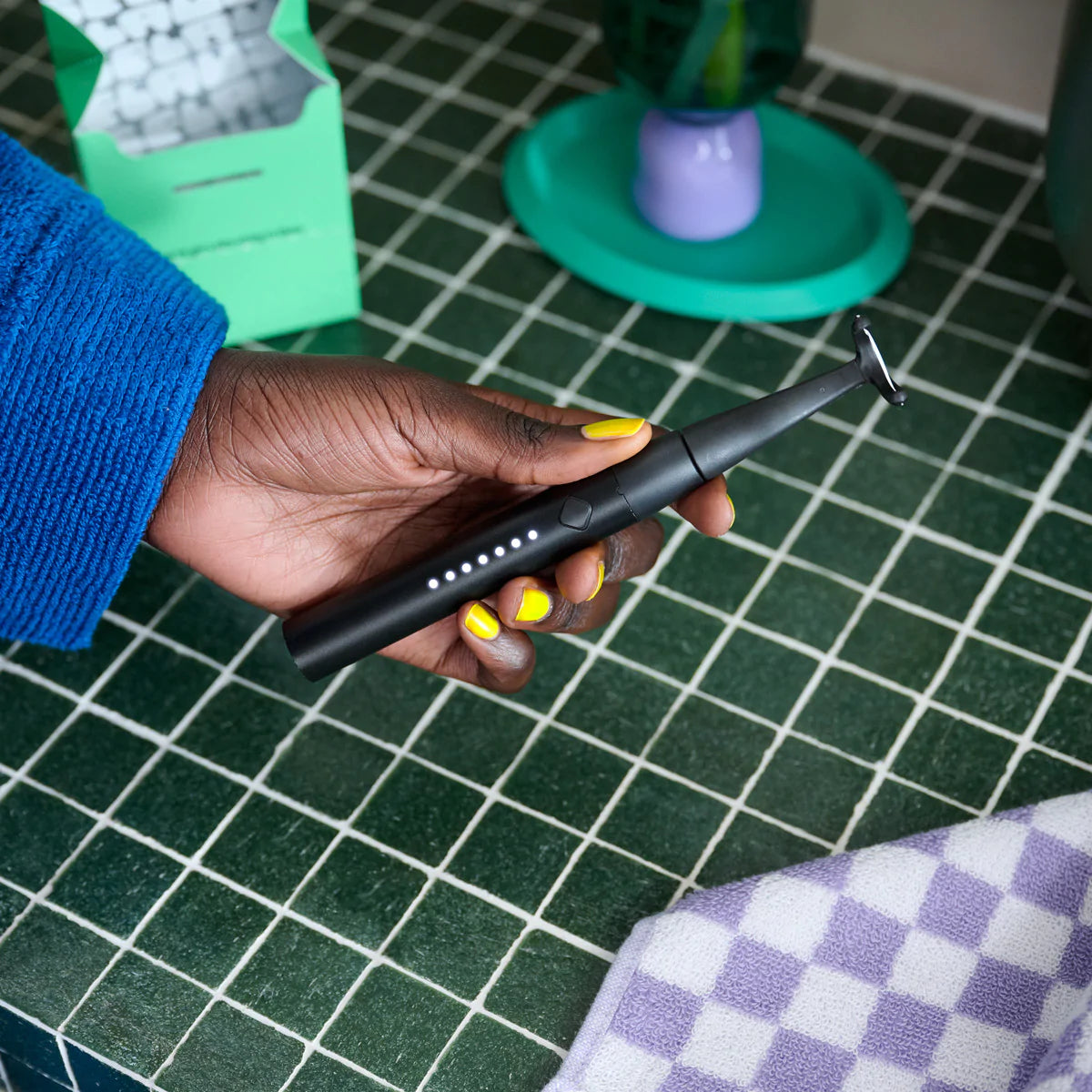 Each Flaus Head is fitted with high-performing "glide floss" and can reduce the average amount of floss per use by up to 95%. They're also made from recyclable plastic, so you can just snip out the used floss and drop them straight into your home recycling bin when you're done.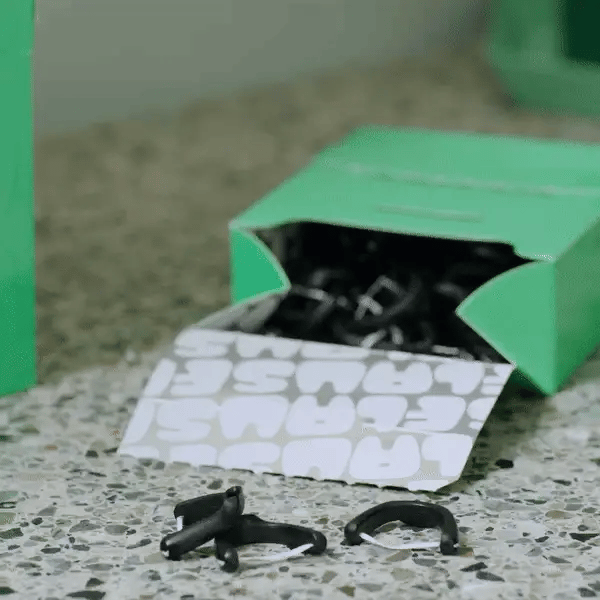 Our packaging is fully recyclable. It's custom-designed by sustainability experts and made entirely of paperboard — not a hint of plastic in sight.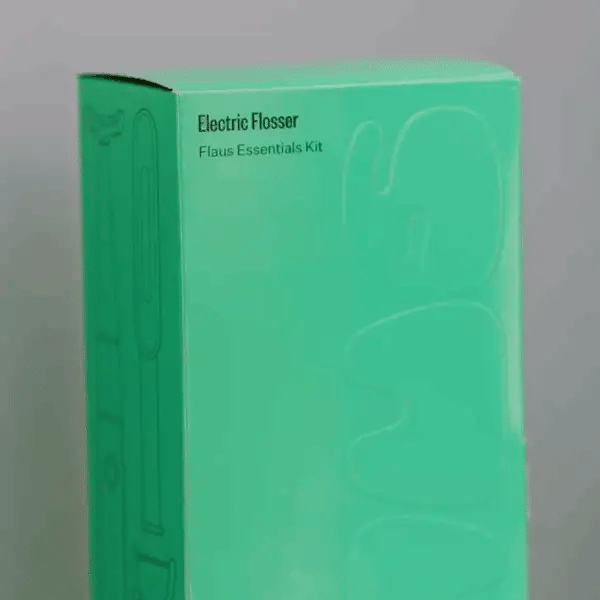 We're working to reduce our carbon footprint by minimizing the frequency of shipments and using non-rush shipping. It does mean your delivery will take a little longer but, on average, it'll have a smaller footprint than if you drove to the store or received it by express shipping. The planet will thank you for your patience!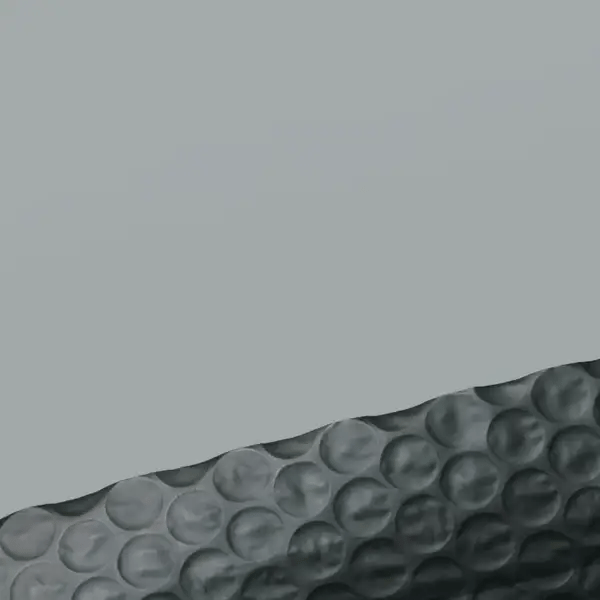 The search continues...
We are on the hunt for planet-friendly and mouth-friendly floss that's effective, PFAS-free and can break down in home composting systems.
The sad truth
There isn't a sustainable, high-performing, PFAS-free floss out there that we're currently comfortable using. The ones that are compostable shred and tear easily when used (ughh). The ones that perform well and are most common contain PFAS. They also don't break down in the environment or your body — so please, don't swallow.
If the answer isn't out there, we'll create it.
We are hard at work to find or develop a strong and sustainable alternative to PFAS floss that performs just as well. Stay tuned.
Switch to Flaus. Save 6000+ inches.
Impressive by anyone's standards.
AVERAGE FLOSS USED PER SESSION:
Saved per year when
switching to Flaus
That's nearly twice the length of a football field!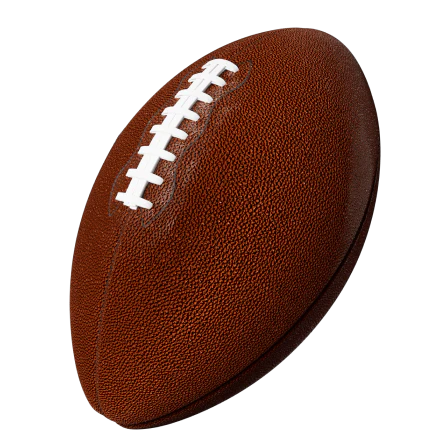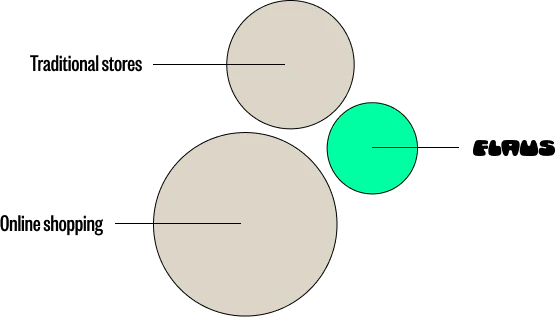 Let's take it slow
According to an MIT study, online shopping is more sustainable than buying from a brick and mortar store as long as it isn't rush-shipped. We are battling this by shipping Flaus products using existing postal routes and non-rush shipping. It may take a bit longer, but on average, will have a smaller carbon footprint than driving to the store or two-day shipping. The planet appreciates your patience.
SUBSCRIBE TO OUR ANNUAL SUBSCRIPTION TO REDUCE YOUR CARBON FOOTPRINT
Subscribe Today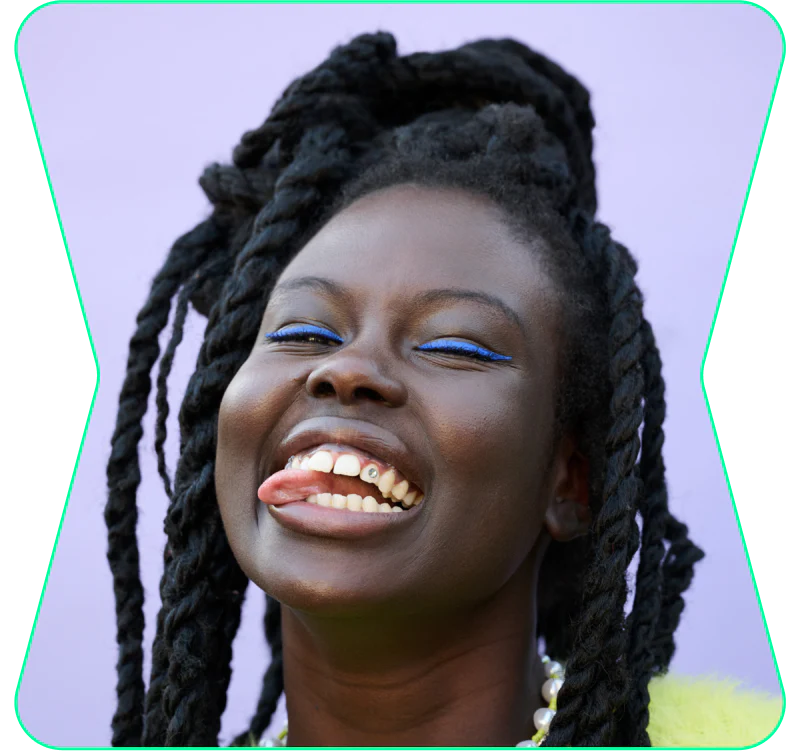 Self-care shouldn't be at
the planet's expense.
As a Public Benefit Corporation, we are committed to creating the oral care of the future, for the future. Designing our business with the circular economy in mind, we are continually exploring how to best reduce waste in our manufacturing process and ways we can upcycle waste from using our products.
Our certifications and partnerships
We're committed to doing our part, because self-care should never be at the planet's expense.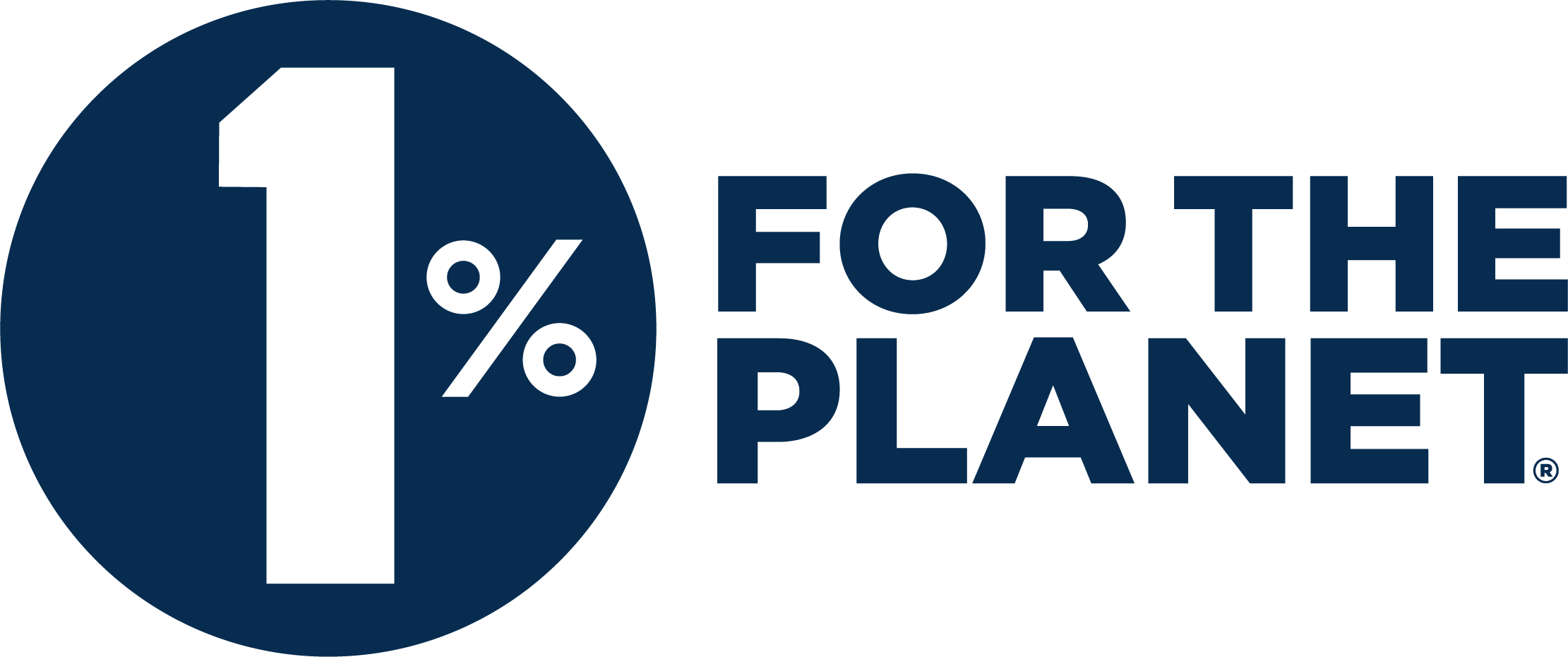 We get one set of teeth and one planet — it's time to look after both. Flaus is committed to a more sustainable future of flossing, not only through design innovation and engineering, but also by donating 1% of annual sales or salary to environmental efforts.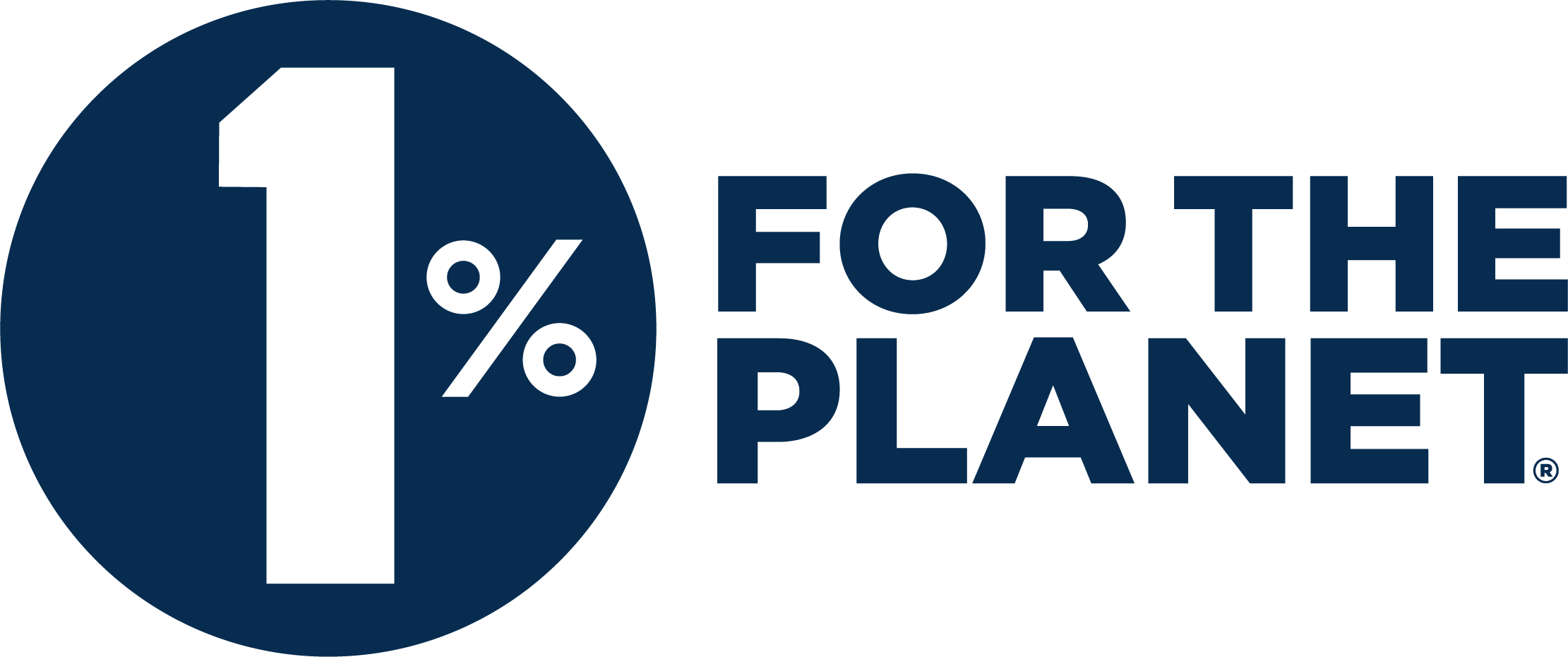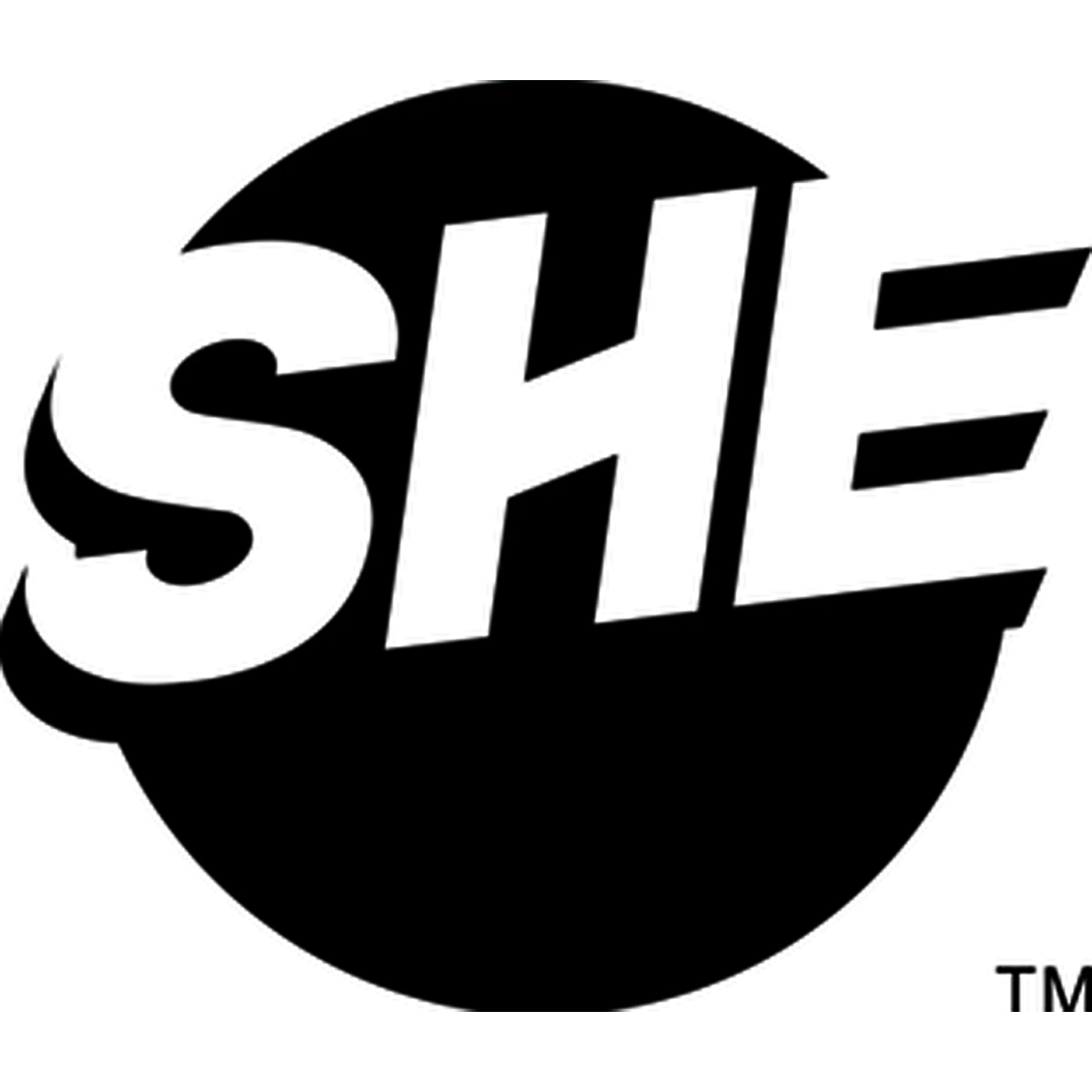 Flaus is fiercely female founded, owned and operated. We are proud to be SHE Mark certified. The SHE Mark is a benefit corporation that verifies the work being done across industries to prioritize (at least) equal inclusion of all women in the course of business.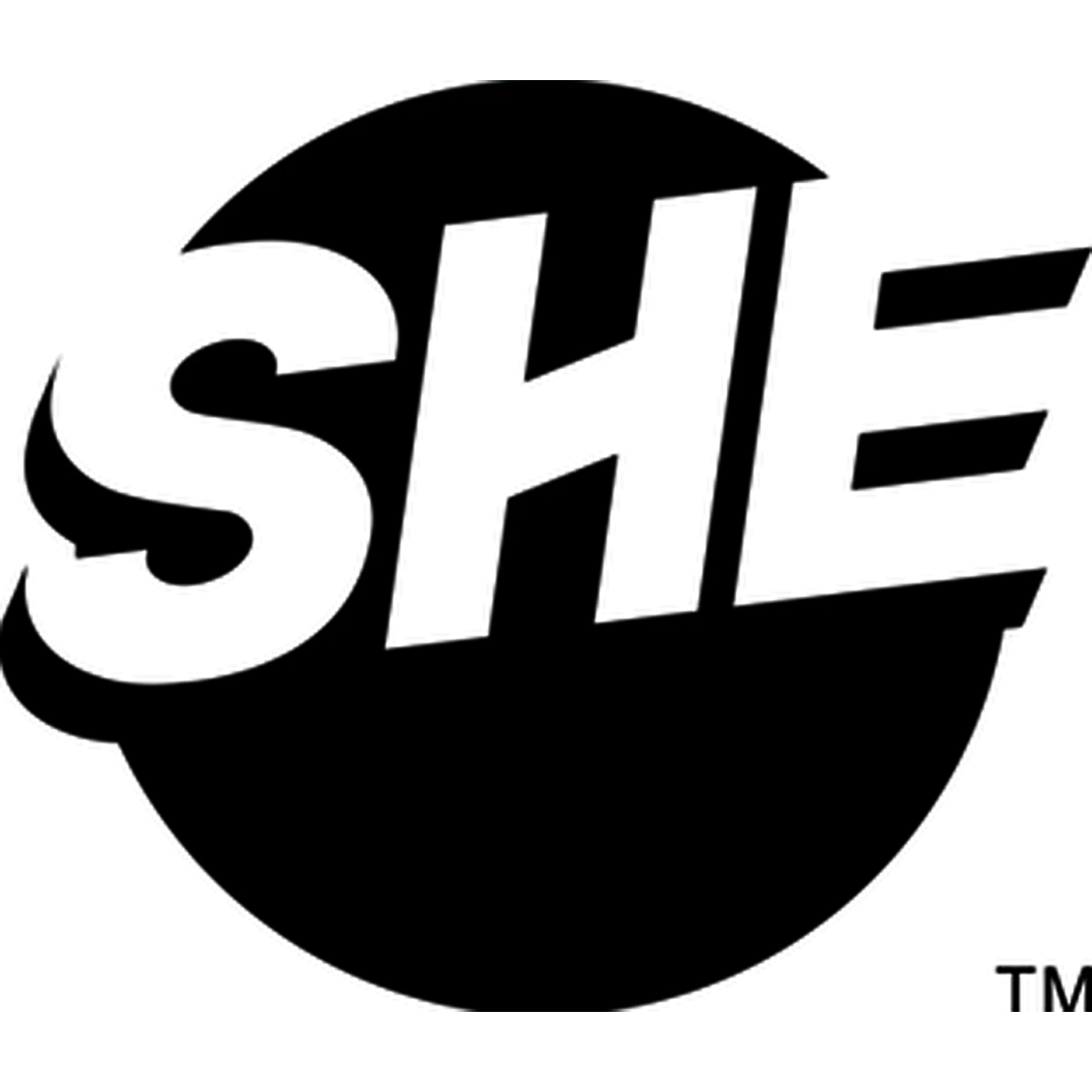 In partnership with our friends at PlasticBank, we pledge to prevent 100 plastic bottles from reaching the ocean for every Flaus sold. To date, we're just shy of 400,000 — that's almost half a million bottles we've kept out of our precious marine ecosystems. Even fish love Flaus!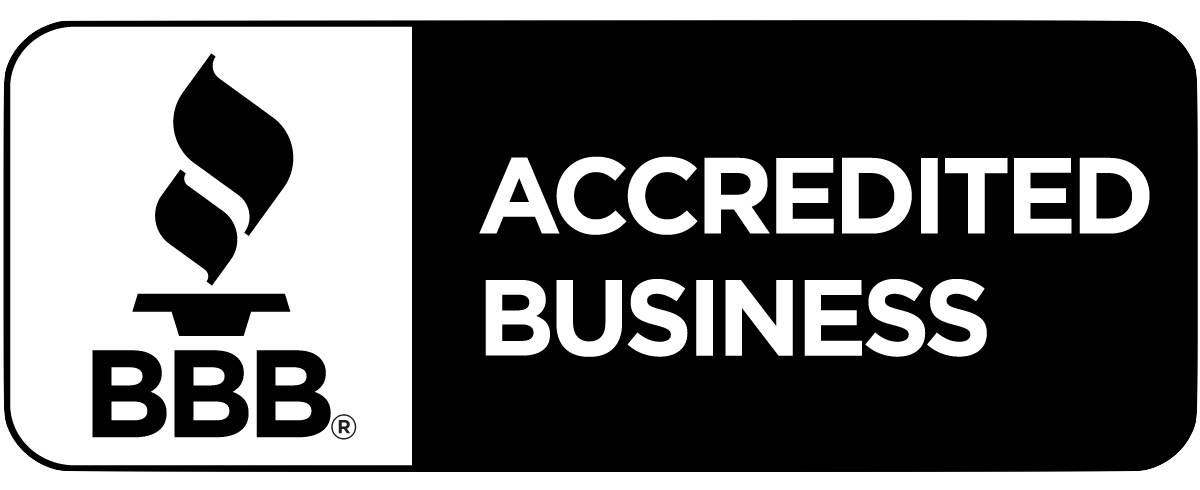 Flaus is proudly accredited with the Better Business Bureau — a marketplace for consumer trust. BBB Accreditation gives consumers confidence that they're dealing with an ethical and vetted business. As a BBB accredited business with an A+ rating, you can trust that Flaus puts customers first, operating with honesty and integrity.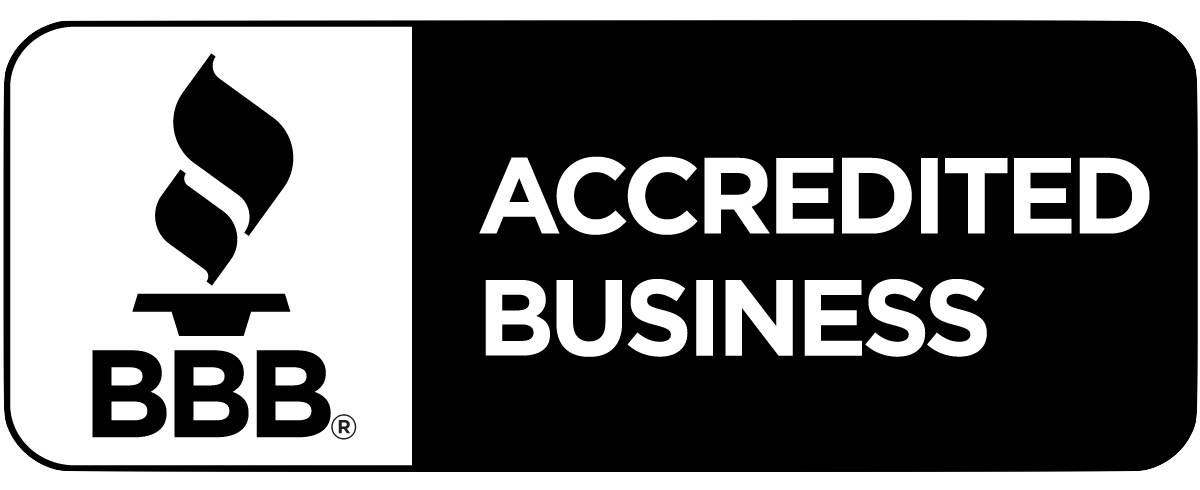 Kind to the planet
Human and Intuitive
Revolutionary design
Kind to the planet
Human and Intuitive
Revolutionary design
Kind to the planet
Human and Intuitive
Revolutionary design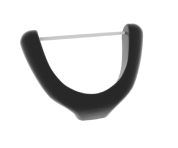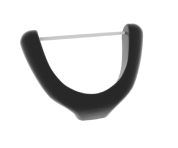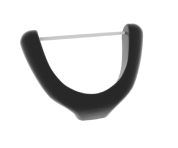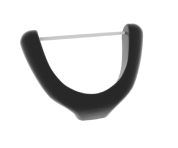 Put your morals where your mouth is
Say AHH-huh!
Choosing a selection results in a full page refresh.