It's not your fault if you're a bad flosser - sometimes it's just written in the stars. Check out what your sign means for your flossing habits below.
Aries
You're upbeat, always on the go and like to live every moment of life to the fullest - so stopping to pull floss out and stand still for two minutes? Not your idea of a good time. But now that you can multitask while Flossing with Flaus? Watch out! Your competitive streak will come out and you'll be challenging all your friends to floss-offs!
Taurus
You love relaxing and self care is. a. priority. You definitely don't mind heading to a mall, so it should be no surprise that your self care routine is established and you're pretty loyal to all your fave products. Slip a Flaus into your routine while you wait for that facemask to set and your dentist will be singing your praises in no time!
Gemini
Between happy hour, dinner, drinks, dancing and work - who has time to floss?! You're always on the go and spending time in front of your mirror to make sure you get your floss all the way to your back molar sounds like your nightmare. Trying flossing on the go (we promise - we've made it so much easier now) to make sure you're giving some good oral.
Cancer
You're super loyal and caring and we'll venture a bet that you remember your dental hygienist's dog's birthday. BUT, you're not the best flosser. In fact, if you could, you'd rather have a crystal on the counter instead of your toothbrush (we get it - energy is important)! Try flossing while you do your daily manifestations - your dental hygienist (and her dog) will love you for it!
Leo
You're proud and confident and, honestly, if there is a bit of lettuce stuck in your teeth, you'll totally pull it off as part of your outfit. You are the perfect candidate for showing the world your #FlausFace and we can't wait to see you in front of that mirror taking a selfie!
Virgo
If dentists had their way - everyone would floss like a virgo! You love routine and are dedicated to making sure your oral game is on point. You brush after lunch, have emergency floss in your pocket and are a general oral princess. Once a month flossers should ask you for a tutorial - you're for sure a twice-a-day flosser and it shows!
Libra
You love an equal balance in your life and are ruled by the plant of love, beauty and money. You're a pretty good flosser, but once you found out Flaus combines oral and beauty - you started making your dentist think you were a Virgo. Keep it up Libra - you're a flossing all-star!
Scorpio
We get it. You're emotional and will throw down for things you love! Which, lucky for you, includes flossing! Your teeth are always looking great and even though you might be a bit jealous of someone else's tooth gem, you're giving good oral at all times!
Sagitarius
Being the adventurous type, a daily flossing routine has never been your jam - how could it be?! There are so many places to travel and such little time! You'll do best Flausing on the go! In a taxi on the way to the a flight, in the airport bathroom - when the mood hits, Flaus like no one is watching!
Capricorn
You're a great flosser (gold star), but if you're not able to fit it into your packed schedule, you're more apt to toss the floss. If you could floss during a camera-on meeting, you would in a heartbeat. Keep multitasking (don't worry - we've made it easy for you) and floss your heart out!
Aquarius
How can you floss when there is so much to do to fix the world! You're a conscious consumer and always looking for ways to make the world a better place. You wish there was accessible dental care for all and are on a mission to make sure that everyone can keep their teeth for life (Hey! So are we!).
Pisces
You're emotionally aware and very sympathetic - especially to your dental professionals and they love when you come to visit! You don't love routine as much as a virgo, so you're a bit more lesaffaire with your flossing schedule. You make it up for it by being incredibly gracious and and always willing to listen and learn the best oral care tip and trick!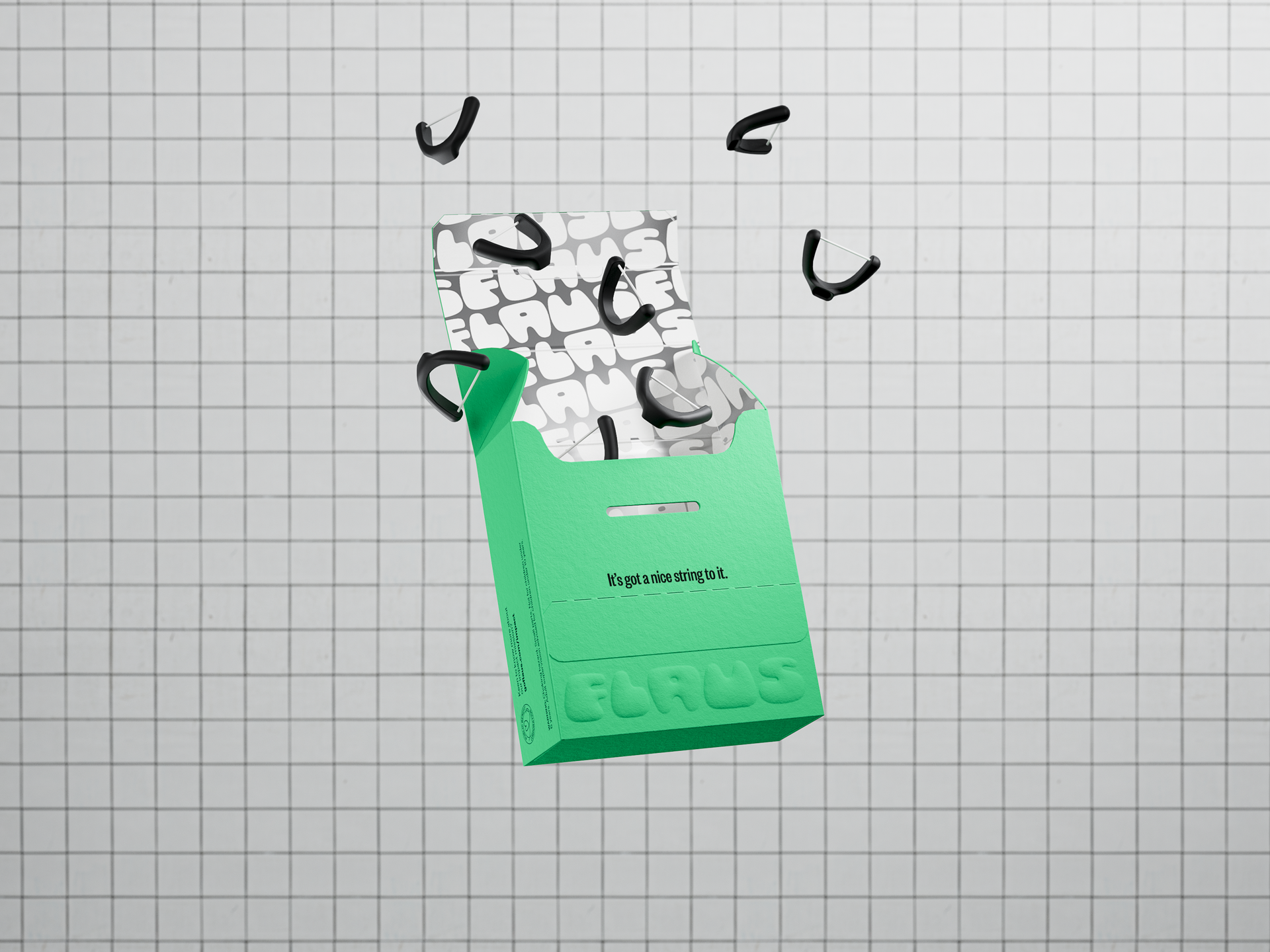 You might like
Flaus Head Refill