Flaus Warranty Information

Good Oral That is Long Lasting ✨
We want you to keep your teeth for life and we're proud that Flaus is part of your daily oral routine!

We offer a one-year warranty on all registered Flaus electric flossers.

Read below for some frequently asked questions and for warranty registration information.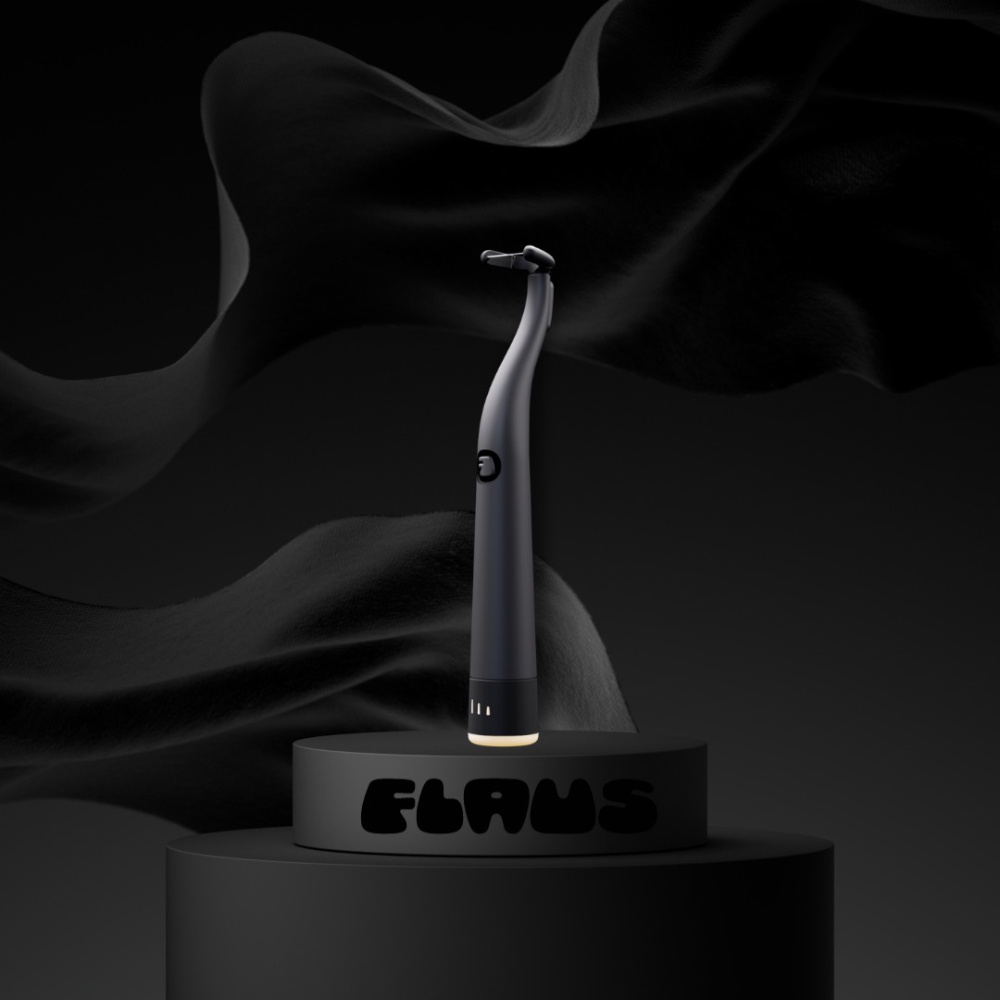 Flaus offers a one-year warranty from date of purchase for the Flaus Electric Flosser and 30 days for Flaus Head Refills. For extra coverage, we suggest purchasing an extended warranty with our trusted partner, Clyde, in the checkout process.

This Flaus Limited Product Warranty ("Limited Warranty") applies to the Flaus Essentials Kit and Flaus Head Refills and is given by Flaus, Inc. and its affiliates ("Flaus") to the individual purchaser of products solely when purchased through an authorized retail partner or directly from Flaus. Flaus warrants that the Flaus-branded products will be free from defects in materials and workmanship when used normally in accordance with Flaus' published guidelines for the time periods set forth above (the "Warranty Period"). The Warranty Period will commence on the original date of purchase of the product from Flaus or an authorized retail partner. Any local consumer law rights for non-conforming products remain unaffected. Please note that by using a Flaus product, each purchaser agrees to be bound by the Warranty as set out above.

If you ever encounter an issue with your Flaus product, please contact us by chatting in or by emailing [email protected]. Please make sure to provide the email or order number associated with your original Flaus order.
Our warranty covers all manufacturing defects, *not product misuse or lost items. While we will provide support and assistance for all issues, we cannot offer a replacement if your Flaus product has stopped functioning or has physically broken from incorrect use (ie. handling, refilling or storing it in a way other than that illustrated in your welcome manual and on our website), or from general misuse.

In the case of a warranty claim, you may be asked to send back items for testing. If we do not receive these back, we will not be able to replace future items for warranty requests.

Only Flaus products purchased through our website and authorized retailers are eligible for warranty coverage. Proof of purchase is required for warranty claims. In order to move forward with warranty coverage (including replacements), you must have a Flaus account. We are only able to offer warranty replacements for the original item purchased.

If there are any outstanding disputes of payments, orders or charges associated with your information, this will void your warranty until they are removed or resolved.
This Limited Warranty only covers product issues caused by defects in material or workmanship during ordinary use. The Limited Warranty does not cover issues caused by any other reason, including, but not limited to: (i) cosmetic damage, including but not limited to scratches, dents and broken plastic on ports unless failure has occurred due to a defect in materials or workmanship; (ii) damage caused by misuse or abuse, neglect, accident, liquids, including but not limited to, fire, liquid contact, vandalism or external forces; (iii) to defects caused by normal wear and tear or otherwise due to the normal aging of the product; (iv) the alteration of the product in any way; (v) use in any manner that is inconsistent with the intended purpose or design of the product as described in the product's usage manual or other documentation for the product, including, but not limited to, the attachment of any unauthorized accessories; (vi) unauthorized repairs or modifications; (vii) improper use of electrical power supply, loss of power, variation in line voltage, malfunction or damage of an operating part from failure to provide manufacturer & recommended maintenance; (viii) if any serial number has been removed or defaced from the product; or (ix) loss of use during the period the product is at the Flaus repair facility or otherwise awaiting parts or repair or any other conditions whatsoever that are beyond the control of Flaus.

Flaus does not warrant that the operation of the product will be uninterrupted or error-free. This Limited Warranty does not cover Flaus products sold "AS IS", "Open-Box", or similar notations and does not cover consumables. This Limited Warranty does not extend to the purchase of opened, used, repaired, repackaged and/or resealed products, including, but not limited to, the sale of such products on Internet auction sites and/or sales of such products by surplus or bulk resellers. Any software is provided "AS IS" unless expressly provided for in any enclosed software limited warranty. When a product or part is exchanged, the original item becomes Flaus' property.
To have the Flaus device or a part repaired or replaced under this Limited Warranty, purchaser must contact Flaus' Customer Experience Team prior to returning any product for warranty service. Flaus will not reimburse purchasers for service performed by others. Unless otherwise instructed by Flaus, the product must be delivered, freight prepaid, in either its original packaging or packaging affording an equal degree of protection to the facility specified by Flaus. Please note all warranty returns must include the completed Return Authorization Form.

Before receiving warranty service, Flaus may require that purchaser furnish proof of purchase details, respond to questions designed to assist with evaluating potential issues, and follow Flaus' procedures for obtaining warranty service. If Flaus determines that the problem with the product is not due to a manufacturing defect due to materials and/or workmanship, the product is not properly returned to Flaus, or otherwise does not qualify for warranty repair, then the purchaser will be responsible for all costs incurred by Flaus necessary to return the product.

Flaus reserves the right to change the method by which Flaus may provide warranty service, and a product's eligibility to receive a particular method of service. Service will be limited to the options available in the country where service is requested. Service options, parts availability and response times may vary according to country. Purchaser may be responsible for shipping and handling charges if the product cannot be serviced in the country it is in. For service in a country that is not the country of purchase, purchaser will comply with all applicable import and export laws and regulations and be responsible for all custom duties, V.A.T. and other associated taxes and charges. If Clyde extended warranty was purchased for the product, please refer to the service plan for the coverage, duration and terms of service as they are not governed by this Limited Warranty.

If a claim is submitted to Flaus during the Warranty Period in accordance with this Limited Warranty, Flaus will, at its option: (i) repair the product using new or previously used parts that are equivalent to new in performance and reliability, or (ii) replace the product with the same model formed from new and/or previously used parts that are equivalent to new in performance and reliability. Any replacement product provided under this Limited Warranty may vary in the color and/or cosmetic design from the original product and may not include any original engraving or similar customization. Flaus reserves the right to replace any discontinued product with a new product of comparable value and function. A replacement product assumes the remaining warranty of the original product, or thirty (30) days from the date of replacement, whichever is longer. For international service, Flaus may repair or replace products with comparable products and parts that comply with local standards.
Flaus does not authorize anyone, including, but not limited to, a Flaus reseller, agent or, to make any modification, extension, or addition to this Limited Warranty. If any term is held to be illegal or unenforceable, the legality or enforceability of the remaining terms shall not be affected or impaired.

TO THE EXTENT PERMITTED BY LAW, THIS LIMITED WARRANTY AND THE REMEDIES SET FORTH ARE EXCLUSIVE AND IN LIEU OF ALL OTHER WARRANTIES, REMEDIES AND CONDITIONS, WHETHER ORAL, WRITTEN, STATUTORY, EXPRESS OR IMPLIED. FLAUS DISCLAIMS ALL STATUTORY AND IMPLIED WARRANTIES, INCLUDING WITHOUT LIMITATION, WARRANTIES OF MERCHANTABILITY AND FITNESS FOR A PARTICULAR PURPOSE AND WARRANTIES AGAINST HIDDEN OR LATENT DEFECTS, TO THE EXTENT PERMITTED BY LAW. IN SO FAR AS SUCH WARRANTIES CANNOT BE DISCLAIMED, FLAUS LIMITS THE DURATION AND REMEDIES OF SUCH WARRANTIES TO THE DURATION OF THIS EXPRESS WARRANTY AND, AT FLAUS' OPTION, THE REPAIR OR REPLACEMENT SERVICES DESCRIBED HEREIN. SOME STATES (COUNTRIES AND PROVINCES) DO NOT ALLOW LIMITATIONS ON HOW LONG AN IMPLIED WARRANTY (OR CONDITION) MAY LAST, SO THE LIMITATION DESCRIBED ABOVE MAY NOT APPLY. FLAUS DOES NOT WARRANT THAT THE OPERATION OF THE PRODUCT WILL BE UNINTERRUPTED OR ERROR-FREE.

EXCEPT AS PROVIDED IN THIS LIMITED WARRANTY AND TO THE MAXIMUM EXTENT PERMITTED BY LAW, FLAUS IS NOT RESPONSIBLE FOR DIRECT, SPECIAL, INCIDENTAL OR CONSEQUENTIAL DAMAGES RESULTING FROM ANY BREACH OF WARRANTY OR CONDITION, OR UNDER ANY OTHER LEGAL THEORY, INCLUDING BUT NOT LIMITED TO LOSS OF USE; LOSS OF REVENUE; LOSS OF ACTUAL OR ANTICIPATED PROFITS (INCLUDING LOSS OF PROFITS ON CONTRACTS); LOSS OF GOODWILL; LOSS OF REPUTATION; LOSS OF, DAMAGE TO, COMPROMISE OR CORRUPTION OF DATA; OR ANY INDIRECT OR CONSEQUENTIAL LOSS OR DAMAGE HOWSOEVER CAUSED INCLUDING THE REPLACEMENT OF EQUIPMENT AND PROPERTY, ANY COSTS OF RECOVERING ANY PROGRAM OR DATA STORED IN OR USED WITH THE FLAUS PRODUCT OR ANY FAILURE TO MAINTAIN THE CONFIDENTIALITY OF INFORMATION STORED IN THE PRODUCT. TO THE EXTENT PERMITTED BY APPLICABLE LAW, FLAUS' LIABILITY SHALL NOT BE GREATER THAN PURCHASE VALUE OF THE PRODUCT. SOME STATES (COUNTRIES AND PROVINCES) DO NOT ALLOW THE EXCLUSION OR LIMITATION OF INCIDENTAL OR CONSEQUENTIAL DAMAGES, SO THE ABOVE LIMITATION OR EXCLUSION MAY NOT APPLY.

In no event shall this Limited Warranty require more than the repair or replacement of any part or parts which is found to be defective within the effective warranty period. No refunds will be given. If replacement parts for defective and materials are not available, Flaus reserves the right to make product substitutions in lieu of repair or replacement. Flaus shall not under any circumstance be liable either expressly or impliedly, for any damages or losses of any kind whatsoever resulting from loss of, damage to, or corruption of, content or data during repair or replacement of the product.
If you have any questions please send us an email to [email protected] 🦷 We'll be in touch with a (human) response within 24-48 hours ✨
Feeling Flausey? We love friends with benefits. Hit us up at [email protected] to explore the flossibilities. ✨